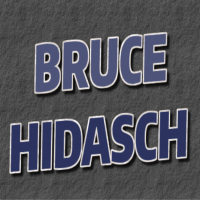 BRUCE HIDASCH
Advice & How To, Biographies & Memoirs, General Nonfiction
I grew up in rural Minnesota. My twenties were spent serving in the U.S. Air Force and then attending college where I received my B.S. and M.S in the field of Geophysics. Those years were also filled with countless blackout drunk nights. As I entered my early thirties, I knew I had to make a change before my excessive drinking completely ruined my life.

After four years of sobriety, I decided to write a book about my struggles with alcohol and how I was finally able to put down the bottle. I now reside in San Diego, CA where I continue to live a healthier and happier life free of alcohol.
Book: A garden carried in a pocket.
Arabian Proverb
Ways to reach BRUCE HIDASCH